LIFE IN A COMMUNE




Life in an Ark Commune is dedicated to supporting and accompanying LGBTI forced migrants in their quest for a decent life and for freedom and justice. The communes are a 'safe space' where they can live without harrassment, while in the process of asylum seeking.

Members adjust to a new life of community with others, they learn how to share a space, work,study and play together and how to support those who need it most



Those traumatized by family, relatives, friends and workmates are given an orientation to a new life of hope and peace, through a process of ''accompaniment''

.



The communes were created in 2015 after the founders realised that LGBTI asylum seekers and refugees in Kenya were unable to survive on their own, and were struggling to integrate in to Kenyan society, but were often being generally harassed, or were being arrested by security personnel.

This was having a deleterious effect on their lives physically and mentally, and sometimes resulting in negative behaviour.


OUR VALUES




1. Solidarity –Solidarity is a key value. It is an expression of ''practical love'' which we are building for each other in the communes. Solidarity redeems us from the loneliness and alienation of rejection. in as much as possible we remain together, protect and care for each other, as brothers and sisters of a new family. Our vulnerability, our need to be loved, understood, accepted and supported propels us towards each other and results in bonds of friendship
2. Service – We espouse 'service above self', where each person's voluntary service is freely offered because it is useful to one and to all. Our voluntary service is the 'capital investment' creating the 'wealth' of a caring equitable community.
3. Sharing – Each person offers what they can, financially or otherwise, to create a 'common wealth' in the midst of poverty and lack. Those who have more, give more freely, and those who have less receive more accordingly, not because they are owed but because they are loved, and so they may also receive with no loss of dignity.
4. Confidentiality – We judge between what is public and private. We respect boundaries and keep confidences. We do not speak or behave in any manner which would compromise our own or others' personal security.
5. Non-discrimination – Ark communes stand for fair treatment of all LGBTIQ asylum seekers, despite their countries of origin",

at all levels and in

all spheres of life

.
6. Adherence to international frameworks-The communes

espouse and are

guided by principles of human rights, of empowerment, of zero-prejudice, of inclusion of all by all, and the express application of the international human rights frameworks.
Powered by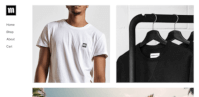 Create your own unique website with customizable templates.