WHY PARTNER WITH US



Large numbers of arrivals of displaced LGBTIs from different parts of Africa are streaming into

Kenya. Much technical and financial assistance is needed to effectively assist adjustment to a new life for so many persons. The basic needs of food and safe shelter, and other humanitarian needs must be met quickly. Ark communes are positioned and are on site to properly assess needs, and to provide direct assistance to migrants.



Migrant LGBTIQs also face culture-shock and language barrier, since many do not speak English or Swahili. In addition to this there are the harassments from the general public, evictions by landlords, and 'on-spec' arrests by security forces. There is also a constant threat of forced relocation to refugee camps in Kenya which remain insecure places of domicile for sexual minorities.





Ark communes give migrant LGBTIQs an alternative secure, friendly space and community, where migrants can have a "softer landing" and so avoid the many pitfalls of those who arrive but who are on their own.



Ark Communes are uniquely placed to provide a variety of empathetical services and responses, to specific issues facing migrant LGBTIQs, because their programmes are run by they themselves. Members assist one another with precise information, appropriate support and financial help because they themselves have been through the same processes.


WHAT CAN YOU DO AT ARK COMMUNES




We are at the infancy stage in our growth and are in need of different kinds of assistance.
You can help us set up the organization's systems and procedures. We need legal and technical assistance.

You can come to live and work in a commune for a period, in order to get to know how we work and get to know individuals who you may wish to sponsor ("adopt-a-friend") on a short or long term basis.

You can provide household and office equipment for the two rented communal houses,

including the urgently needed forty beds and mattresses, chairs, kitchen utensils, gardening equipment, media equipment, office chairs and tables, computers.

You can donate any amount either one-off or monthly. These funds will be used to pay rents for our two houses for a year. (300 US dollars a month and 390 dollars a month respectively).

You can help 'buy an ARK house' by contributing specifically to our ''Arkhouse fund'', which has already been identified near Nairobi, Kenya.
6.You can join 'Friends of the Ark' and fellowship with us on Facebook or You tube. You can call us directly on +254716740749.

Powered by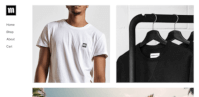 Create your own unique website with customizable templates.