WHO WE ARE



We are women and men and other-gendered. We are lesbian, gay, bisexual, transgendered, intersex, queer questioning and bi-curious and other stigmatized persons, of different ages and nationalities who live in Kenya in communes, trying to earn our living awaiting resettlement.
WHAT WE DO



We live in communes. An Ark Communes tends to begin with a small number of

individuals living by agreement under the same roof or in the same area, with their own rules and leaders and projects, and going through the programmes that have been

designed for the period of asylum seeking.
These communes are meant to create a 'safe heaven', and to provide orientation to a new life by providing counselling and support as well as capacity building skills, which will help LGBTI asylum seekers in their new life.
The communes provide
a)

Enhanced protection of LGBTIQs from attacks, arrests or injury.
b) Good physical and mental health; the well-being of each one
c)

An environment for conducive for counselling, education and training,
d) Business, income generation, livelihoods initiatives
e) Awareness of equality, justice and freedom from discrimination for its members and all marginalized persons
d) Advocacy for speedy resettlement of its members to safer places.
The Ark Commune favours a voluntary, communal, self-help approach, in all its activities, where each person is welcomed, recognized, valued, empowered and involved in their own destiny, and is ready to be useful to others.
Powered by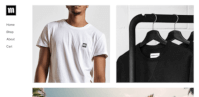 Create your own unique website with customizable templates.