ABOUT US





THE MAIN PURPOSE OF THE COMMUNES





a)

to protect LGBTIQ refugees from unwarranted harrassments, attacks, injuries and arrests.



b) to maximize meager

financial and other resources by living communally



c) to achcieve and sustain the good physical and mental well-being of each person





d) to create a stress free environment in which access to counseling, education and further training is sourced and provided





e) to develop business, income generation and livelihood skills, and initiatives





f) to defend and promote equality, justice and freedom from discrimination for all stigmatized persons



g) to achieve the speedy

resettlement of LGBTIQs to

where they can live normal productive lives and contribute to society

h) to network and make strategic alliances with partners sympathetic to Ark communes aims.



The Commune favours a voluntary, communal self-help approach, in which each person is welcomed, recognized, respected, valued, and empowered to be useful to self and to others.





THE VISION




We see ourselves living in safe, discreet, intentional, self-sustaining communes of LGBTIQs in Africa and beyond, with strong bonds of solidarity, leadership, vision and purpose. We will find means to be settled and flourish wherever we are, here in Kenya, or

in safer countries, where we will live peacefully with others, contributing positively to humanity.



SO FAR ACHIEVED




Two communes

of 20 and 15 members respectively,

already live in two large communal

houses, just outside of Nairobi Kenya,

where they carry out normal day to day activities of life including domestic and manual work, shared meals, group sessions, study, life-skills training, art and crafts, musical activities, sports and community recreation.

Members are encouraged to access one-on-one counseling for 'refugee trauma'

or other issues, and to participate in group activities, in order to foster personal growth and solidarity

Members

will become resource persons to the wider of community of asylum seekers and refugees, but especially to LGBTIQs and other vulnerables who face insecurity , psycho-social, economic, legal and political challenges.



THE GOAL




To prepare displaced LGBTIs for resettlement and integration where they can live normal

useful lives,

and

to become

effective and sensitive providers of resettlement services to all displaced LGBTIQs. We believe that safety, unity, stability, freedom, peace and prosperity are worth-while and achievable goals.



KEY OBJECTIVES

i) to save, protect and defend the lives of LGBTIQ forced migrants





ii) to achieve the self-actualization of each person as they prepare to be resettled.



iii) to

empower members for work, service and leadership



iv) to lobby directly for, and to achieve the resettlement of all LGBTIQs forced migrants, with minimum delays



v) to speak and act with a united voice against discrimination and prejudice , whether personal, institutional or global..

vi) to develop strong partnerships with other organizations which understand and respect our goals and objectives.


Powered by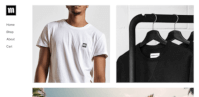 Create your own unique website with customizable templates.